If you're a UK-based retail media marketer and would like to share your point of view over a pint, please get in touch with me at michelle.urwin@skai.io.
PGRpdiBjbGFzcz0iX2JybGJzLWZsdWlkLXdpZHRoLXZpZGVvLXdyYXBwZXIiPjxpZnJhbWUgdGl0bGU9IlJldGFpbCBNZWRpYSBUaHVyc2RheXMgRXBpc29kZSAxNTogVGFtYm8mIzAzOTtzIFBhdWwgQWRhbXMiIHdpZHRoPSI1MDAiIGhlaWdodD0iMjgxIiBzcmM9Imh0dHBzOi8vd3d3LnlvdXR1YmUtbm9jb29raWUuY29tL2VtYmVkL25qTzdfMjlsMG5NP2ZlYXR1cmU9b2VtYmVkIiBmcmFtZWJvcmRlcj0iMCIgYWxsb3c9ImFjY2VsZXJvbWV0ZXI7IGF1dG9wbGF5OyBjbGlwYm9hcmQtd3JpdGU7IGVuY3J5cHRlZC1tZWRpYTsgZ3lyb3Njb3BlOyBwaWN0dXJlLWluLXBpY3R1cmU7IHdlYi1zaGFyZSIgYWxsb3dmdWxsc2NyZWVuPjwvaWZyYW1lPjwvZGl2Pg==
Greetings, and welcome back to Retail Media Thursdays (RMT) with Skai!
In this series, esteemed marketing experts delve into important aspects of retail media, shedding light on the crucial elements that drive this ever-evolving channel.
Our goal is to nurture a vibrant community comprised of industry professionals and everyone involved in retail media. We aspire to foster collaboration and mutual learning to propel significant progress toward the prosperity and expansion of the retail media industry.
We cordially invite you to embark on this captivating journey. Keep an eye out for upcoming installments of Skai's Retail Media Thursdays, where we demystify the fascinating world of retail media and unlock its immense potential. Together, let's shape the future of retail media!
RMT, Episode 15: Paul Adams from Tambo
In this episode, Skai's Dan Shering chats with Paul Adams, CEO & Founder, Tambo at The Crown & Sceptre in London.
Tune in as we discuss:
🏬

Marketplaces like Amazon were designed for retail media from the start, offering opportunities for creativity and brand experience.

 🔄

Traditional retailers are now adapting and repurposing their platforms to incorporate retail media but are still behind marketplaces in terms of capabilities.

💰

The primary driver of the growth in retail media is the increased number of retailers coming on board and recognizing the opportunity for high-margin revenue.

🎯

Brands are also realizing the value of retail media as it provides them with data to better understand shoppers and improve targeting and engagement.

🌈

The future of retail media looks promising as more retailers and brands invest in this space, although there may be challenges with profitability and measuring performance.
These are just a few of the topic areas covered in this compelling chat with Paul.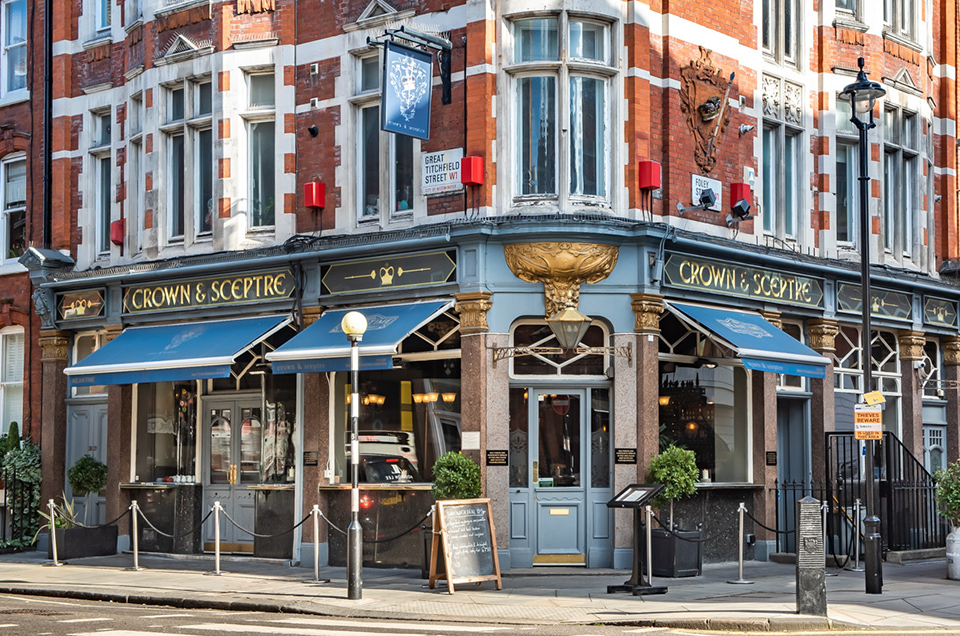 Filmed at: The Crown & Sceptre. 86 Great Titchfield St., Greater, London W1W 6SD, United Kingdom

Like what you saw? There's more.
We welcome you to check out our latest Skai Retail Media Thursdays (RMT) episodes:
---
---
Looking for a retail media technology partner that understands omnichannel?
As part of Skai's omnichannel marketing platform, our Retail Media solution empowers brands to plan, execute, and measure digital campaigns that meet consumers when and where they shop. Built with best-in-class automation and optimization capabilities, our unified platform allows you to manage campaigns on 30+ retailers, including Amazon, Walmart, Target, and Instacart, all in one place.
For more information, we invite you to schedule a demo with our team to see our cutting-edge innovation.