Background
iProspect is a leading digital performance marketing agency that manages Diageo's Paid Search and Ecommerce initiatives, including Amazon Advertising. iProspect's Commerce arm is one of the fastest growing capabilities in the agency, specialised to help clients build and maintain a robust commerce presence in an increasingly competitive space. The iProspect team turned to Skai Retail Media to help scale Diageo's Amazon's strategy. 
Challenge
The alcohol category is fiercely competitive on Amazon, especially during peak season, Black Friday and the lead up to Christmas. Driving category share, increasing sales volume, while hitting return on ad spend (ROAS) targets and maintaining profitability, has never been more difficult. 
Solution
The iProspect team turned to Skai's optimization suite to maximize Diageo's impact during peak days and bid efficiently towards strict ROAS targets.
Skai's Automated Actions helped the team execute a dayparting strategy – automatically increasing bids during the most impactful days and hours of the week that Amazon shoppers are most actively seeking to purchase spirits and beer.
Skai's Budget Navigator solution helped the iProspect team harness AI and machine learning to algorithmically optimize bids and budgets towards Diageo's targets.
With the help of the Skai's share of voice tool, the iProspect team was able to improve monitoring of competitors within specific categories from a paid and organic perspective to help inform ASIN and keyword strategy.  
Results
With Skai, the iProspect team helped Diageo drive exceptional performance with Amazon Advertising.  Without increasing YoY ad spend, Diageo's order volume spiked by 62%, sales increased by 25%, and ROAS grew by 26%.
About Diageo
Diageo is a global leader in the alcoholic beverage industry with an outstanding collection of brands across spirits and beer categories. These brands include Johnnie Walker, Single Malts Scotch whiskies (Talisker, Singleton, Mortlach, Lagavulin) Smirnoff, Cîroc and Ketel One vodkas, Captain Morgan, Baileys, Don Julio, Tanqueray and Guinness.
About iProspect
iProspect is the first truly global digital marketing agency, with 4,300+ employees in 93 offices across 55 countries. A trusted partner with an in-depth understanding of consumer behavior, iProspect reshapes brand strategies to meet the fast-paced demands of the convergent world with a focus on exceeding the client's business objectives.
"Since partnering with Skai, we've been able to bring Diageo Amazon Advertising performance to the next level by maximising budget management and focusing on improving share of voice within the market."
– Mika Takahashi, PPC Account Director, iProspect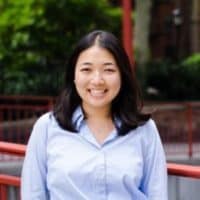 "Powering our optimization approach with Skai's AI / ML technology has driven significant benefits to our business, allowing us to drive greater efficiencies with our Amazon Advertising investment, improve our ROI and reinvest for greater growth. Their product helped us understand our share of voice and the velocity of investment to help forecast for the future."
– Cheryl Wibberley, Head of Media Optimisation, Diageo