Big calendar events are always on marketers' radars, and this Sunday, May 8th, Mother's Day, is one of those major days for retailers.
According to new research by the National Retail Federation, Mother's Day 2022 spending is to be the biggest on record and is forecasted to eclipse $31.7 billion—an increase of $3.6 billion over last year. Individual spending is set to reach $245.76 per person which is an increase of over $25 from 2021. 
Source: National Retail Federation
Walmart Connect's Mother's Day 2022 insights
For retail media advertisers, it's important to stay on top of holiday trends in the lead-up to the day so they can target and bid their programs the right way and maximize their event ROI.
Here is some of the data from a customer survey recently released by our partner, Walmart Connect, to help practitioners better understand where they might focus their campaigns.
Giving gifts isn't the only way people celebrate
Here's how some plan to enjoy Mother's Day 2022:
A small gathering (50%)

Gift giving (29%)

Going out to a restaurant (14%)

Larger gatherings (3%)

Other (2%)

None of the above/does not plan to celebrate (2%)
Shopping for Mother's Day doesn't necessarily mean just your mom
Where do customers research gifts for Mom?
Look at customer reviews/ratings (58%)

Use the search bar using keywords (50%)

Use the search bar to find specific products/brands (46%)

Browse for specific products/brands on a page (44%)

Go directly to the department/area of the site to browse (44%)

Use a gift finder or present finder for ideas (16%)

Other (1%)
What were people searching for Mom last year?
There's still plenty of time to reach shoppers for Mother's Day 2022
Where do customers find gift inspiration?
Store sale/coupon/gift card (56%)

Recommendations from friends/family (51%)

In-store promotion or display (49%)

Search engines (31%)

Advertising on a retailer's website (28%)

TV Commercial (26%)

Advertising on social media (25%)

Advertising on a manufacturer's website (17%)

Influencer/celebrity endorsement (6%)

Other (2%)

None (7%)
Spending compared to last year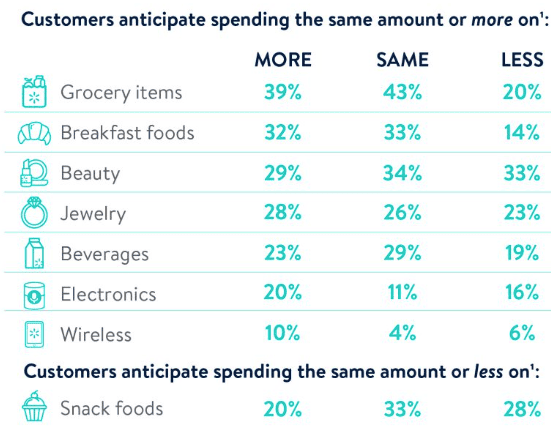 Happy Mother's Day 2022 from Skai!
We hope that all of you find a way to celebrate the holiday—whether that's your mom or any mother—this year.