Challenge
As a globally-recognized sportswear manufacturer brand and extremely sophisticated advertiser, this company is always on the lookout for new and innovative solutions to improve ROAS beyond what advertising solutions are available. As a wide-reaching, global brand it has a wealth of data, but the team was unsure how to best identify insights and make intelligent optimizations to maximize advertising efforts. Its agency, MediaCom, was challenged with developing a new advertising approach to boost ad performance. MediaCom needed to ensure ads were reaching consumers when the propensity to buy was high to secure increased conversions.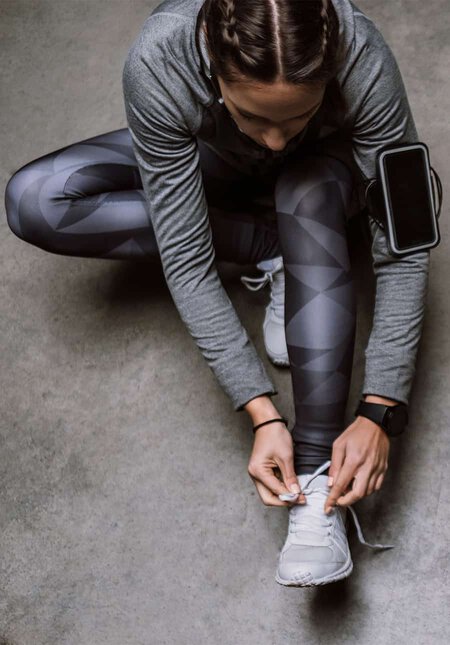 Solution
MediaCom turned to Skai to solve this specific need. Skai was uniquely positioned with the Solutions Development Team to build a custom solution that would layer in Skai's foundational capabilities with unique tailored features to efficiently and effectively reach the brand's ambitious goals.

The first step was to analyze the brand's data and extract key insights to implement into strategy development. After reviewing historical Amazon sales data, the team identified two opportunities to lean into key customer purchase patterns: dayparting and precise automation. Skai then customized a unique dayparting test. Automated Actions was leveraged to enable bidding rules that mirrored the purchase patterns as identified in the Amazon data. Experiments made it possible to track performance between testing and non-testing periods.
Finally, to accurately monitor pacing, track efficiencies, and optimize for performance throughout the test, MediaCom used Skai's campaign management dashboards.
Results
Combining Skai's foundational features, namely Automated Actions, Experiments, and Campaign Dashboards, with custom Solutions Development, MediaCom improved its client's advertising performance.
The sportswear manufacturer saw improvements in CPC by 5%, CTR by 17%, and overall ROAS by 3%. Together the team developed a data-backed custom approach to optimize ad performance. While improving ROAS seemed difficult at first, it was made possible thanks to best-in-class technology and strategy.
"The sophistication of Skai's Solutions Development Team is unparalleled. Together we were able to quickly identify key insights to reposition our advertising approach, monitor our testing, and optimize our campaign settings, ultimately driving online sales and lifting ROAS. The campaign success would not have been possible without Skai's expertise and solution customization."
Leo Martinez, Group Director, eCommerce/Paid Search, MediaCom
About MediaCom
MediaCom unleashes brands' growth by helping them See the Bigger Picture. This means that we apply its unique 'Systems Thinking' philosophy and technology to all marketing levers: media, message, and data. As a result, we design communication strategies that deliver short-term results and help brands build for the future.
Solution Used
Retail Media
Simplify retail media with advertising on every retailer that matters, find your optimal mix, and win big with full retail intelligence. All with Skai.