Drive installs. Increase app engagement. Minimize effort.
Reach more iOS users with Apple Search Ads and Skai. Our powerful automation, optimization, and reporting capabilities help app marketers to scale their campaigns effortlessly, drive more installs and acquire higher value users from their Apple Search Ads Campaigns.
Why Apple Search Ads?

With Apple Search Ads, you can promote your apps at the top of search results on the App Store. It's an efficient and easy way to help people discover your app on the App Store for iPhone and iPad.

50%

Average Conversion Rate with
Apple Search Ads


Source: Apple Search Ads, 2020
Why Skai?

Save time managing your Apple Search Ads campaigns with our advanced automation features. Improve performance with our world-class optimization technology. Manage your Apple Search Ads campaigns alongside your other publishers in one single user interface. And do it all with the 24/7 support of our mobile app marketing experts.

3X

Average Growth in Media Spend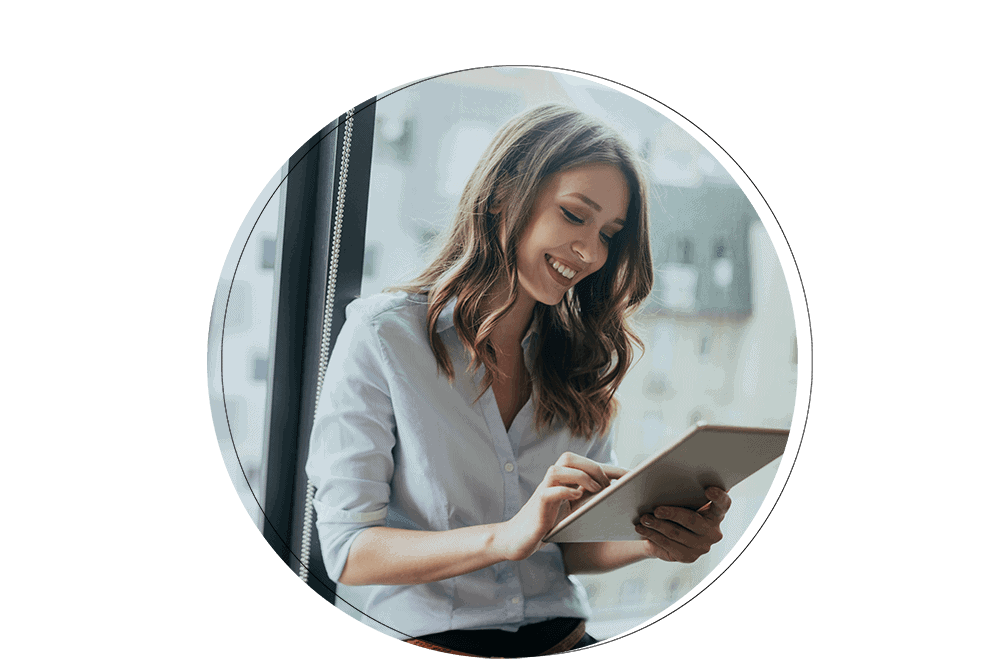 Power Your Apple Search Ads Campaigns with Skai
Scale Campaign Creation & Management

Build multiple campaigns in minutes. Create efficient campaign structures. Take advantage of bulk editing.

Automatic Bid & Budget Optimization

Use algorithmic models to manage your bids and automate budget distribution according to your goals.

Insights & Reporting

Combine MMP actions, custom metrics and Apple Search Ads data in multi-layered reports to understand ROI over time.

Growth

Use the Search terms view, keyword manager and keyword suggestions to uncover new growth opportunities.
Skai for Apple Search Ads: Feature Highlights
ProductivityTime Saving Automation
Set up all of your campaigns, ad groups and keyword structures in one flow
Save creation flows as templates to build subsequent campaigns even faster
Seamlessly convert Search Terms into Keywords and Negative Keywords across your entire program
Use the keyword discovery and suggestion tool to grow your account
Keep on top of performance with views into campaigns, ad groups, keywords, search terms and creative sets
Copy, paste and bulk upload lists of keywords and save as presets for future use
Leverage daily budget management functionalities
Employ a unified keyword management strategy across campaigns and ad groups
Manage your keywords easily. Seamlessly convert keywords and search terms into targeted or excluses keywords in your ads groups or campaigns, all in one simple flow
Oversee all of your keyword activity, such as the performance or your unique keywords v's all keywords aggregated across campaigns, by using the Skai keyword grid
PerformanceOptimization Targeted to Your KPIs
Our algorithms are tailored to fit the Apple Search Ads auction
Bid Optimization towards Installs, in-app events or a combination of both
Use both Apple Search Ads and MMP data to train the data models
Close to real time bid optimization enables you to move at the pace of the market and the auction
Automate budget distribution based on your business goals
GrowthGrow Your App Exponentially
Maintain constant growth and efficiency with best practices recommended by our team of experts
Use our search terms and keywords suggestion tool to make the most out of the keywords that matter to grow your program
Skai's cross-publisher support will help you grow your programs exponentially
Measurement & ReportingGranular Reporting & Insights
Track and measure the lifetime value of mobile app users
Segment and export performance by day
Generate reports for keywords and search terms across multiple campaigns & ad groups, all in one report
Cohort reporting, allowing for deep granularity all the way to the keyword level
Country and region reporting, age, gender and location
Skai's MMP (mobile measurement partner) integration includes all data and post install events in one place:
Handing over bidding controls to Skai was something we were wary about given the pressure to hit targets. However we needn't have worried - the results from using Automatic Bid Optimization for our Apple Search Ads campaigns have been outstanding!
Michael Jessen, User Acquisition Specialist - Socialpoint
C-Date Increases Registrations By 314% On Apple Search Ads With Skai

295%

Increase in Installs

314%

Increase in Registrations