Laila Datoo is a wellness consultant, yoga teacher, mindfulness facilitator and will be speaking at our upcoming K In the Park event in London on June 27th. Over the past 3 years, Laila has been working closely with businesses to enhance their operations and making companies feel happier!
Welcome back to our series of interviews with K In The Park (KITP) speakers!
Last time, we chatted to Shed Simove, aka the Ideas Man. If you missed that one, make sure to read it here to get inspiration and motivation to come up and implement new ideas.
Now, back to our next speaker: Laila Datoo.
Laila has combined her 18 years experience as an events director and COO in the corporate media world with her mindfulness training, to now support companies to turn employee happiness into business results.
1. What is the biggest issue you see when it comes to mindfulness at the workplace?
Laila Datoo: People finding the time to take a pause. The most common struggle I see is people believing they don't have the time to attend meditation or mindfulness sessions, or being too busy to take 20 mins out to relax during the day. I say 'believe' because it's a mindset – and exactly why they need those 20 minutes of calm!
When they do attend sessions, they find the results amazing – they leave refreshed, energised and happier. So it's about making pausing, resting or relaxing a priority.
It's also then about people knowing what relaxing means to them – for some it's a walk, a run, a swim, listening to heavy metal – find your zen and then make time for it!
2. What can businesses do to promote more mindfulness?
Laila Datoo: Normalise it – make it as common as going to the gym at lunch or making a cup of tea.
Talk about it openly so that it becomes acceptable and encouraged for people to pause during the day rather than worrying what management will think.
Businesses that offer quiet spaces for people to take a pause will see an uptake in the use of this space for whatever people need it for.
3. What can people do on a personal level to reduce their stress levels?
Laila Datoo: So much and it involves so little! Take 5 minutes out. Even 5 minutes can be hugely powerful and research shows as little as 8 minutes meditation a day can make a big difference in changing our brain patterns and creating a new positive habit (replace meditation with a walk…fresh air…alone time…breathing…if meditation isn't your jam)
Get to know what your stress triggers are and what calms you down too – that way you can watch out for them and catch yourself before the stressful situation builds up. Awareness is key and it is worth taking the time to understand how we operate as individuals.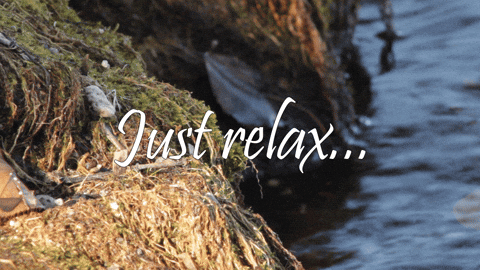 4. Do you have any advice for marketers around how they can promote their business in a more mindful way?
Laila Datoo: Working mindfully can be done in so many ways and is so powerful when we know how to employ it. Start with making conscious decisions – what and how you run your business, who you choose to work with. How do you want to show up to work every day and what is important to you in the workplace?
Then it's about creating small mindful habits. From open communication in regular team meetings, asking how your team is doing, or taking regular breaks. When we work from a place of awareness we make more positive choices and better business decisions.
5. What is the best piece of advice you have ever received?
Laila Datoo: Don't leave for tomorrow what you can do today.
It's so simple yet it has been the push for me to follow my heart in different situations – I've lived abroad, taken career breaks and traveled multiple times, made bold decisions in my career and in setting up my own business.
It reminds me daily that we only have today – we may not have tomorrow so do what matters most to you!
Thanks for your time, Laila!
If you want to learn more about Laila, you can check out her Instagram here.
Don't forget, KITP is just a few weeks away so don't forget to register here