As part of our salute to Women's History Month, we spotlight an inspirational athlete, Moran Samuel. We were honored to have her come to our office to share her life story and the challenges she's faced on the way to achieving the highest of accolades. 
Overcoming Adversity
At 24, already on the Israeli national basketball team with a promising athletic career ahead, Moran Samuel suffered a rare spinal stroke and became paralyzed in her lower body. For a lifelong athlete, this was heartbreaking.
"In one moment my body was erased," she recalls.
After a period of rehabilitation and adjustment, Moran bounced back and restarted her love of playing
basketball, this time with the national wheelchair team (picture from Wikipedia). Her dream to get to the paralympic games eventually lead her to rowing and she began competing internationally with incredible success.
Her first games were London 2012 and she holds a medal from every competition since 2014, including gold medals at the 2015 World Cup and 2015 World Rowing Championships. That notoriety led to a spot in the 2016 Summer Paralympic Games in Rio where she won a bronze medal, and then again in Tokyo in 2020, where she won a silver medal.
On top of being a Paralympic champion, Moran is also a wife and mother of three. In 2016, she was named Female Athlete of the Year by the Israeli Paralympic Committee.
Recently, we had a chance to sit down with Moran to learn more about how this inspirational athlete has overcome obstacles along her journey and has been able to keep positive and productive in the face of adversity.
What did you do differently preparing this time around that helped you achieve a better result?
Tokyo was my third Paralympic games. My body felt strong, and my preparation was excellent. I had experience from long years of training and everything came together at the right time.
This time around, I changed a few things in preparation. I was injured before Rio but had no injuries going into Tokyo because I focused on listening to my body and knowing when to stop. I have amazing coaches, but I was really focused on what would be the best for me. On top of that, one of the best things I did differently this time around was that I brought my family to the long training camp [in Italy]. It made me more focused and relaxed knowing they were beside me.
How do you overcome distractions to stay focused during years of training?
Being able to stay focused is such an important quality. It helps you in the small things you do as well as when you are preparing yourself for something big—in sports or your personal life. I think sometimes we want to see ourselves as being great at multitasking, but I actually think it's overrated. If you are able to do one thing at a time, but give it your maximum effort, you will do it better, faster, and will have more time for tasks. The key to staying focused while raising children and staying sane during the pandemic is about giving 100% of yourself every day and being able to enjoy every single moment. Work when you work, play when you play, and your children will appreciate the time they have with you—which will make them more tolerant when you need to work. 
All of us face so many moments where we want to quit. But, it is at these times which are the most important moments in your life—in your career or sports—because when you face challenges and can overcome them, that's when you get stronger and stronger. For me, that's why I love being an athlete because I have the opportunity to face challenges daily and overcome them. 
What can everyday people learn from your dedication?
Dedication can be a big word. It can be tricky. But it gets easier if we know exactly what we want to do and why we want to do it. Dedication becomes difficult when you're not sure why you're doing something.
So, living your life with things meaningful to you that you love makes it easier for you to dedicate yourself to something. What you can learn from my dedication is that when you take on challenges or obstacles and can overcome them, it gives you the power to keep on going. 
How can someone in business apply your insights to their career?
There are many links between sport and business. But three principles can help make this tangible.
The first is appreciating small wins. You can improve yourself if every step you take—every time you push yourself a little bit—you make a small win. We all need to learn how to celebrate these small wins better, even if we haven't yet hit the bigger goal. Small wins accumulate over time to help you achieve your main goals. If you want to get better, you have to keep working, training, celebrating the tiniest of victories. A small win is a moment in time where you wanted to give up, but you didn't.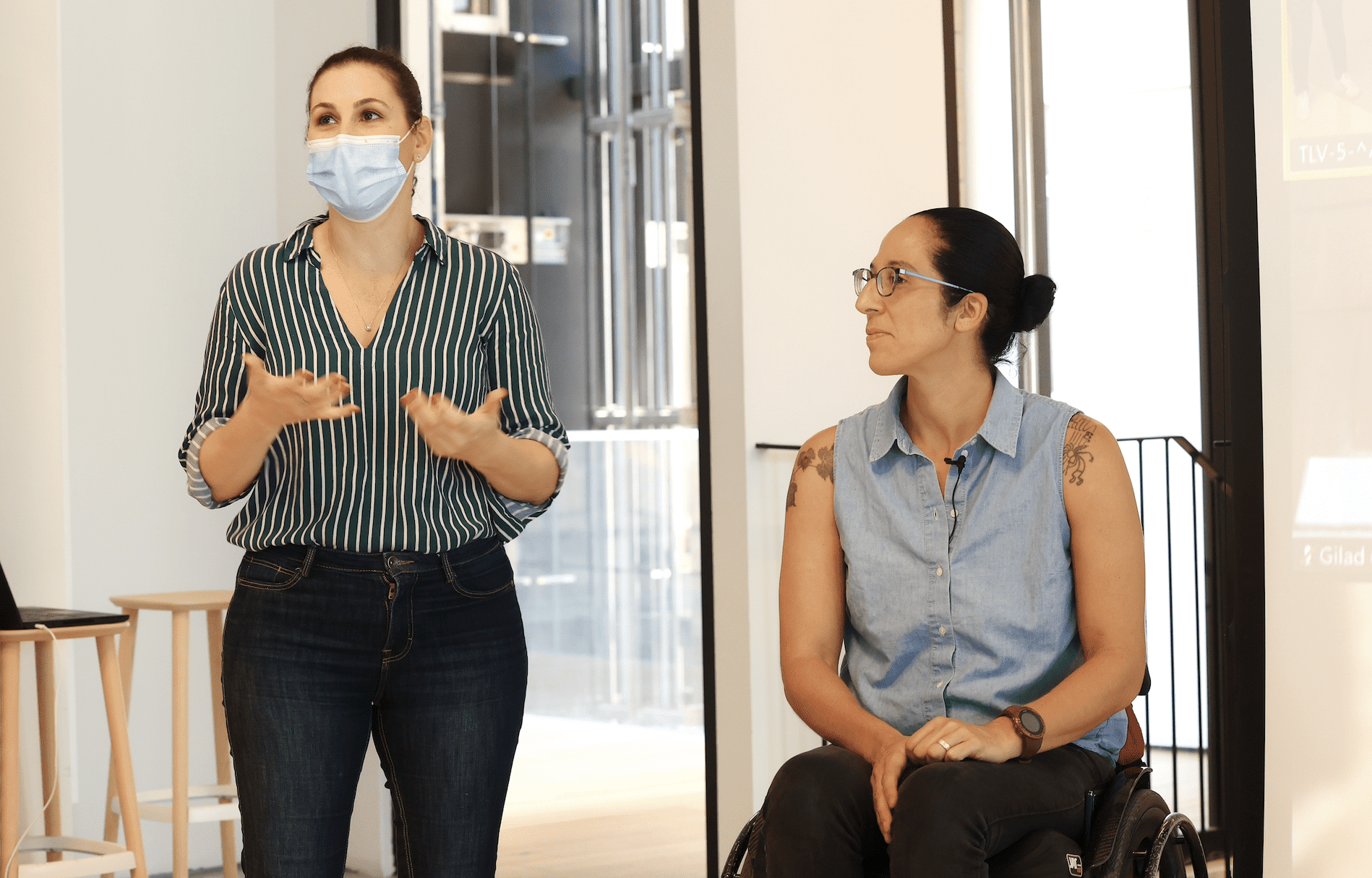 The second principle is to "stay in the game," a sports reference that means staying present in the here and now. Like if you miss the shot in a basketball game. What do you do next? Do you get depressed or get back on defense and get that ball? In business, the principle is the same. Maybe you have a terrible meeting and there was a lot of money on the table, but it doesn't go your way. But you have another meeting in 10 minutes. Analyze that loss later. Right now, you need to get to that next meeting and nail it. This is something important to remember. We can't change what has already happened but we can go from emotion to action and take the next best step we can.
The last thing that is more general is your ability to believe in the long journey. No one guarantees what will happen in the end. Worthwhile journeys are often long. You have to believe in your team, the organization, and the core values that make your organization the best. If you have that faith in your team and the people around you, it will be easier for you to have the perseverance to keep going. Going from focusing only on results to focusing on the steps needed makes it more possible to reach the results you want.
What is the single biggest message you have for people struggling to keep up with their busy lives?
Our lives today are busy. We have so many things on our plates. We need to be very good at managing our time and resources. There are three things that are very important to me: sleep, what I eat, and what I have on my calendar. Sleeping and eating we all know are essential, but we don't always give it the best attention. But this is your fuel and time to get energy back. Obviously, I always recommend physical activity.
But beyond getting the proper rest and eating right, when we plan our calendar, we have to be very specific to make the most out of our time. We need to prioritize the important things. Then, when we manage our time well with important tasks, we don't feel that time is running out, and we can get to everything we need to complete.
For more information
Visit the Women's History Month website