Skai Chicago has a new home at 111 W. Washington – The Burnham Center.
The Burnham Center is the last building by architect, Daniel Burnham. He designed the building to allow lots of light – the atrium in the middle and the rounded corners allow more windows with access to the sun.  For those who have spent time with us in our previous location, you'll understand why our smiles are broader with the enhanced vitamin D exposure.
Our move was swift – thanks to our amazing transition team including Daniela Muciacci, Orlee Maimon, and Wes Ryan. Boxes were packed on a Friday and we arrived to our new office on a Monday. June was a great time to move with the weekly farmer's market kitty-corner at Daley Plaza and the afternoon bands on Fridays. The reverberation of sound on the buildings makes you feel like you're actually there.
We are a fun and eclectic group in Chicago– client services, K24/7, ACE, sales, legal, marketing, solutions engineers, onboarding, education, and product marketing – you name a discipline, and you'll probably find someone here who supports it. What does that do?  It creates a diverse environment with a common thread that we're all passionate about Skai!
During one of our Friday happy hours, which usually starts with a rap and continues with karaoke, we hosted some local clients and partners and welcomed them to our new space.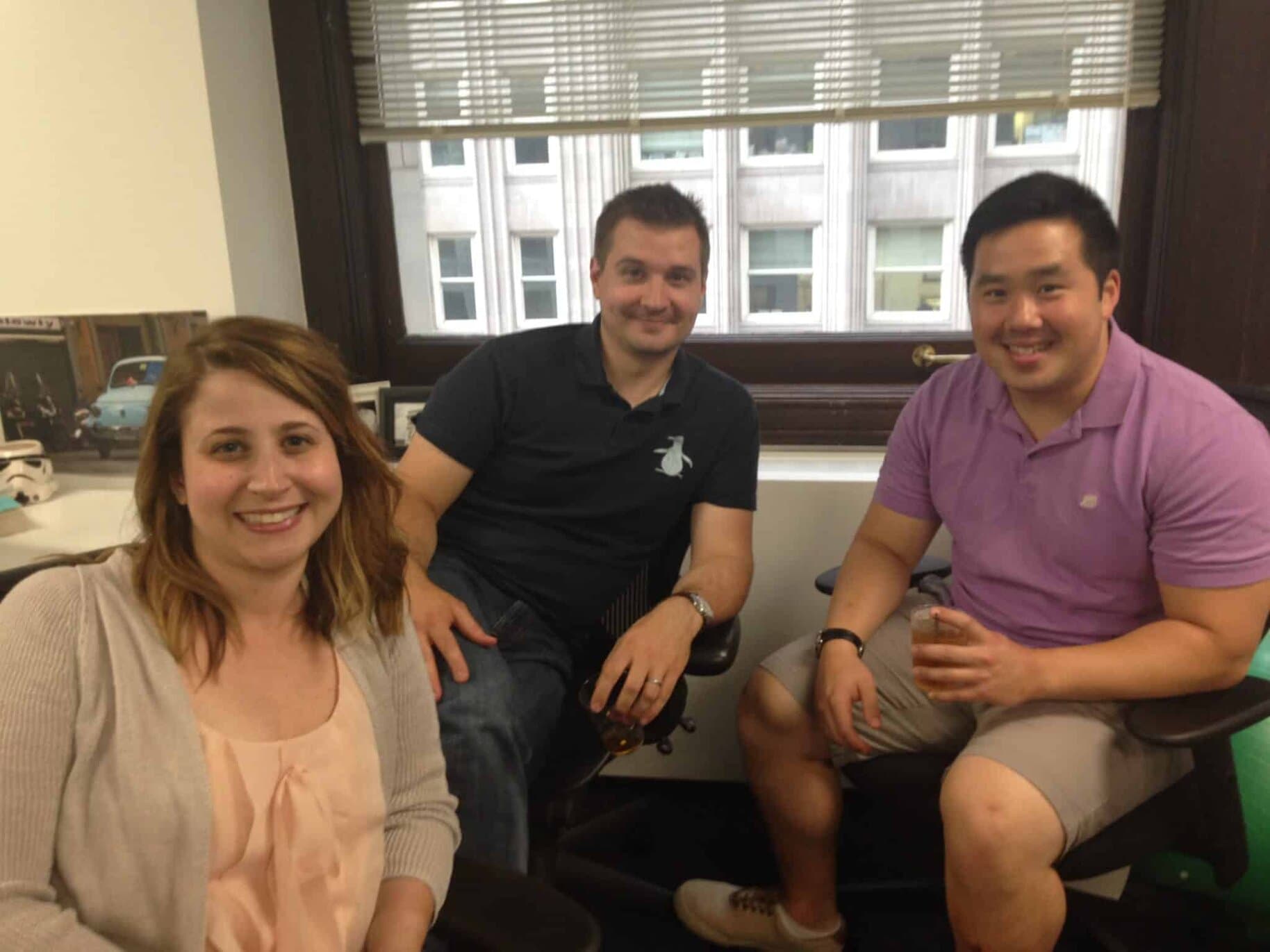 The marriage of those two – art and science – is often how we describe what we do for digital marketing at Skai. 
In a toast to our new abode, we thanked our clients and partners for being the ying to our yang…. bringing their art to our science.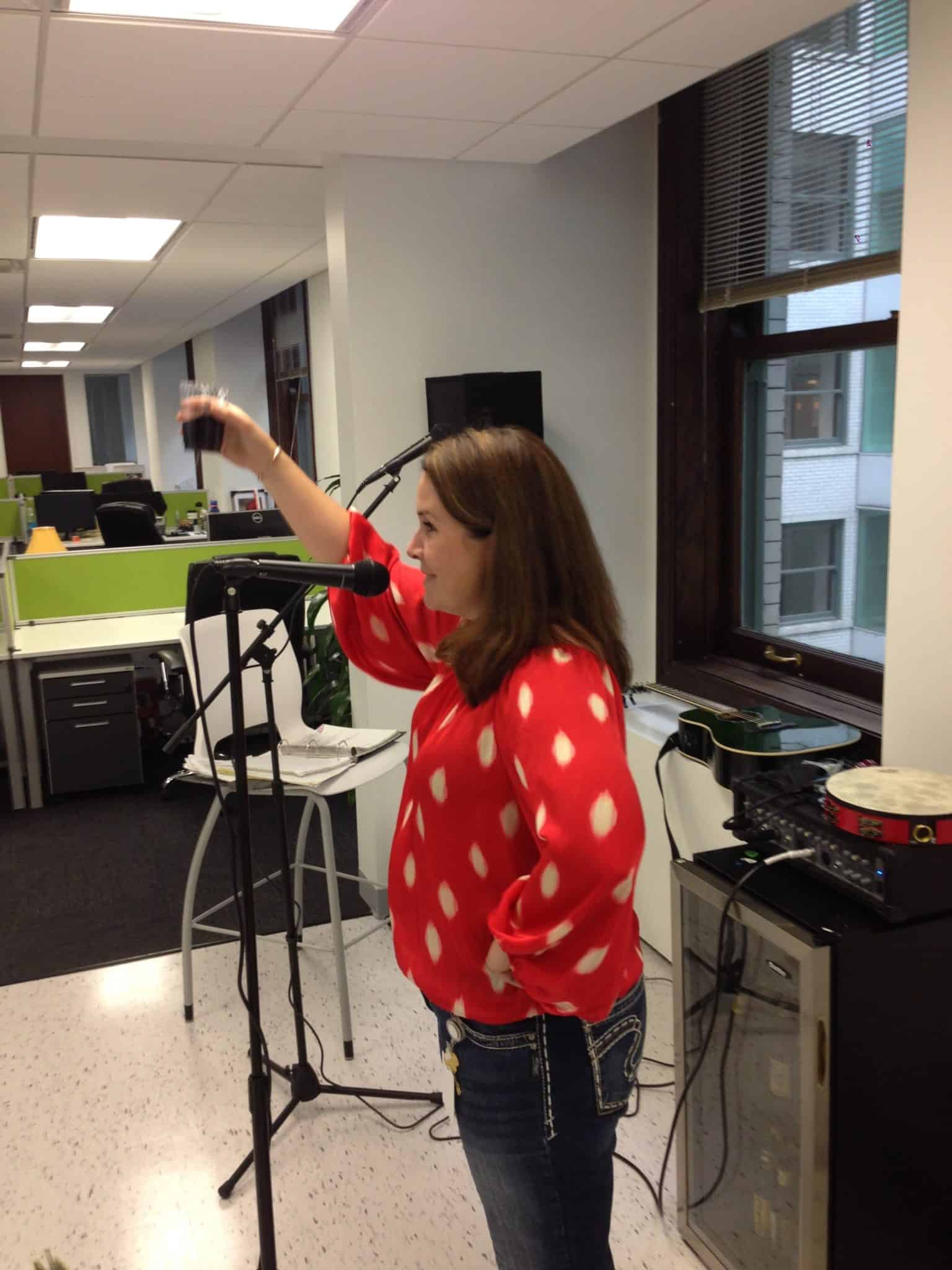 The marriage of those two – art and science – is often how we describe what we do for digital marketing at Skai.  Our Chicago team is actually quite musical – ukulele player, guitarists, singers and individuals with actual background in the music industry – we are a creative bunch who also happen to love numbers and tech.
We are also comprised of many life stages – from our younger talent who love the opportunity to travel in their job, to new parents (baby boom!) and those of us who are "seasoned" and appreciate the unique opportunity to work with amazing people that embody core values while doing something you love! And, I can't forget our satellite members that consider Chicago as their base and part of our central time zone family.
One of the most exciting elements of our new locale is the ability to be on one floor, which makes collaboration much easier. And, we have spontaneous group activities occur more organically [particularly during the FIFA world cup where we had live streaming of matches with our best pot luck!]
Net-net – super THANKful that we have our new home that enhances our surroundings while we work hard to drive value for our client partners.  Thank you KENSHOO!